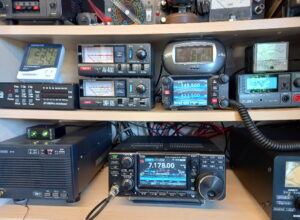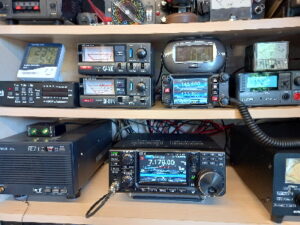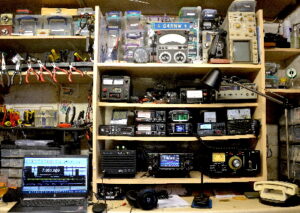 Amateur Radio Station in Bushey Heath, Herts. (UK)
Member of RSGB, Edgware & District Radio Society – www.g3asr.co.uk
                                              plus Radio Society of Harrow – www.g3efx.org.uk
  E-mail:-
  Equipment: Icom IC – 7300 Yaesu FTM-400XDE. LDG AT – 200 Pro Auto Tuner. Palstar AT – 1K ATU. Mydel SWR-006    meter. Kenwood SP – 31 Spkr + built-in BHI Speech processor. Icom MS-30 Mike. 
AKG K275 Headphones. 
Antennas: 120ft inverted 'V' doublet. 120ft. end fed long wire. HyGain 18AVT vertical with Hustler whip and coil for 80m (replaces original HyGain whip and coil) Diamond X30N 2m/70cms
Previous tcvr was a Kenwood/Trio TS830s which I purchased new in 1982 at the time of receiving my licence. I updated to the Pro 111 in 2009 – quite a difference, but now updated to the Icom IC-7300, although in fairness, the 830 gave me v. good service and was an excellent tcvr in its day. However, the need to keep retuning for a change in frequency, plus the lack of filtering, was a drawback.
73 es Gd DX De Mike Stewart G4RNW